Help Us Find You!
Our reflective blue property address signs help first responders find your location in case of an emergency. These address signs help us find people and structures faster.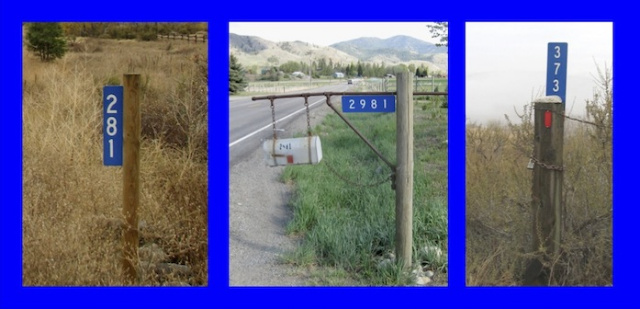 "These address signs can be seen both day and night, which is important," said John Owen, WFFA President, station captain and local volunteer firefighter.  "If we can find you, we can help you."
Signs are $25 for either single- or double-sided and are created after receipt of payment. We provide USPS mail delivery for additional charge or you may pick up your sign at the Winthrop Station.
All proceeds from the sign sales benefit our programs such as college scholarships for local students and fire safety and prevention programs.
The signs from WFFA are made from aluminum and measure 6 by 18 inches. They are laminated with reflective blue vinyl and have white reflective numbers. The signs are designed for mounting in a variety of ways including on top of a mailbox, on a fence post or on a house. They take two to three weeks to be completed, have pre-drilled holes and come with easy installation instructions.
To order your sign download our order form here.
If you have any questions you can email us at Winthropfirefighters@gmail.com